The Langford Lanes Bowling Alley is a 10-pin bowling alley with 20 lanes located in the heart of City Centre Park.  We are open to the public daily and welcome bowlers of all ages and abilities, our lanes are equipped with bumpers, we offer lighter balls and ramps to assist in the bowling fun!
LANGORD LANES HOLIDAY HOURS



Sunday, December 24: 10:00am to 6:00pm
Monday, December 25: Closed
Tuesday, December 26: 10:00am t0 11:00pm
Sunday, December 31: 9:00am to 1:00am
Monday, January 1: 10:00am to 11:00pm
Unlimited Bowling Mondays and Thursdays 9PM – 11PM
$10/person on Standard Lanes
$17.50/person on VIP Lanes
* Minimum 4 people per lane
* Shoe Rental Not Included
* Reserve Online
Game Bowling for Youth 18 & Under
Available weekdays until 6pm and sunday until noon
Not available on stat holiday
$8.50 + GST per game, including shoe rentals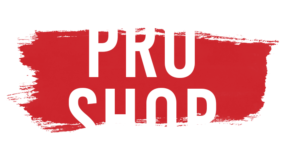 Check our Pro Shop page to see what services we offer or when you make your next visit ask reception about it!  
We offer a variety of services and will start adding more of the latest and greatest gear!
Monday 10:00am – 11:00pm
Tuesday 10:00am – 11:00pm
Wednesday 10:00am – 11:00pm
Thursday 10:00am – 11:00pm
Friday 10:00am – 12:00am
Saturday 9:00am – 12:00am
Sunday 9:00am – 11:00pm
(Prices do not include tax)
Standard Lanes
Monday – Thursday: 
Before 6:00pm: $43
After 6:00pm: $45.95
Friday – Sunday:
Before 6:00pm: $45.95
After 6:00pm: $56.50
VIP Lanes
Monday – Thursday:
Before 6:00pm: $57
After 6:00pm: $60.75
Friday – Sunday:
Before 6:00pm: $60.75
After 6:00pm: $70.95