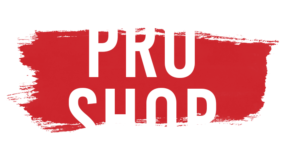 Check our Pro Shop page to see what services we offer or when you make your next visit ask reception about it!  
We offer a variety of services and will start adding more of the latest and greatest gear!
Every Thursday after 9:00pm, Friday, Saturday and Sunday after 6:00pm
We turn down the lights and turn up the fun for our Cosmic Bowling experience. Featuring Black Lights, Laser Lights, Colored Pin Deck Lights, and Today's Top Hits with a Solid Beat coming through the speakers. Our Cosmic bowling lanes even glow in the dark for our Cosmic Bowling Experience!
It is enjoyed Friday through Sunday from 6pm in the evenings and into the early morning hours by friends, families, teenagers, couples on a date; all having fun. Also available, Thursday nights from 9pm.
The term "cosmic" refers to the galaxy and the darkness of space (as the game is being played in the dark with specialty lighting).
Unlimited Bowling Every Monday & Thursday from 9:00pm to 11:00pm
Every Monday and Thursday after 9:00pm we offer unlimited bowling!
For only $10 per person on Standard Lanes or $17.50 per person on VIP Lanes (Does not include shoes), you have 2 hours to bowl as much as you'd like!
There is a Minimum of 4 players per lane and a Maximum of 6 players per lane. If you have 7 players you can book 2 lanes.
Book online to reserve your spot!
If you are a more serious bowler be sure to check out one of our bowling leagues.
It's a fun way to meet and compete against other players.  You'll also get a bowling average which will allow you to compete in other events. 
Monday 10:00am – 11:00pm
Tuesday 10:00am – 11:00pm
Wednesday 10:00am – 11:00pm
Thursday 10:00am – 11:00pm
Friday 10:00am – 12:00am
Saturday 9:00am – 12:00am
Sunday 9:00am – 11:00pm
HOLIDAY HOURS
Saturday, December 24: 10:00am–6:00pm
Sunday, December 25: CLOSED
Monday, December 26: 10:00am-11:00pm
Saturday December 31: 9:00am-1:00am
Sunday January 1: 10:00am-11:00pm
Standard Lanes
Monday – Thursday: $46.55
Friday – Sunday:
Before 6:00pm : $46.55
After 6:00pm : $56.95
VIP Lanes
Monday – Thursday: $61.55
Friday – Sunday:
Before 6:00pm : $61.55
After 6:00pm : $71.95