The Kids Summer Camp is back at City Centre Park for kids aged 5 (Born in 2017) to 14  years old.  It is a great way for your kids to have fun with friends during their summer break.  The Kids Camp will split up into groups and will offer different sports, games, team building activities, arts and crafts and even science experiments.  We have a variety of activities to keep your kids engaged and learning new skills.
At lunch time, kids can bring a packed lunch or we do offer a selection of hot lunches which can be pre-ordered or are available for purchase the day of camp.  Regular Camp hours are from 9:00am to 3:00pm, but we do offer a Before or/and After Care service from 7:30am to 5:00pm.  Space is limited so book soon!
Monday, July 3 to Friday, July 7
Monday, July 10 to Friday, July 14
Monday, July 17 to Friday, July 21
Monday, July 24 to Friday, July 28
Monday, July 31 to Friday, August 4
Tuesday, August 8 to Friday, August 11 

(4-day week)
Monday, August 14 to Friday, August 18
Monday, August 21 to Friday, August 25
Monday, August 28 to Friday, September 1
WAITING LISTS ARE AVAILABLE WHEN A WEEK HAS BEEN FILLED
*Limited availability, spots are filled on a first come first serve basis.
Kids Activities May Include
PlayZone

Skating

Field Sports




Mini-Golf

Bowling
Arts & Crafts

Drama/Theatre

Cooperative Games

Science Experiments

Lake Fishing
Registration
$201 per week
Drop-in Per Day (If available)
$48.75 per day
Hot Lunch
$8.70 per day
Before Care – As of 7:30am
Additional $7.50 per day
After Care – Until 5:00pm
Additional $7.50 per day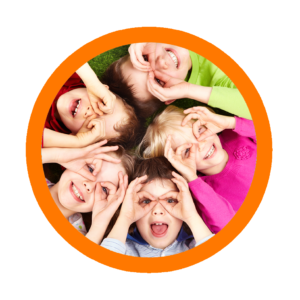 Regular Hours
9:00am to 3:00pm
Before Care
As of 7:30am

After Care*
Until 5:00pm
*Please note on registration form if Before or/and After Care is needed
Spring and Summer Camp Cancellation Policy
REFUND & CANCELLATION POLICY – With 7 days notice prior to the day your child is registered to start camp, you will receive a refund less a $20.00 administration fee. Sick days or days that the child does not show up to camp that are pre-paid for there is no refund offered as we have allocated for the number of children present.  Please contact bookings@citycentrepark.ca if you have any questions regarding the cancellation policy.