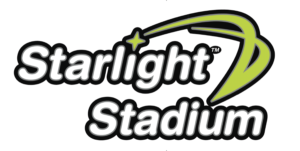 Starlight Stadium is a state-of-the-art premium grade artificial turf field that can host upwards to 6000 people and contains 18 VIP suites.  It has multiple concessions that offer liquor service, an announcer's booth, score clock and four change rooms. This incredible stadium is home to Rugby Canada, the Westshore Rebels (CJFL football team), and the 2021 Canadian Premier League Champions Pacific FC Soccer Team (Canadian Premier League).
For tickets to any events at the stadium, please visit the event's website.

This turf field is ideal for rugby, football, soccer, and dry land training.
Please contact bookings@citycentrepark.ca for availability.