Looking for a place to hold meetings? We have three rooms available for your use.
Boardroom
A 600 sq. ft. meeting space overlooking the Westhills Arena ice surface. The room includes:
Large Boardroom Table & Executive Chairs

50″ LCD Television

DVD Player

Surround Sound System

Projector Screen
Eagle Ridge Community Centre Party Room
500 sq. ft. room attached to the Eagle Ridge dry floor arena,
with two points of entry. The room includes:
Westhills Arena Party Room
Located on the lower level of Westhills Arena. The room includes:
Table & Chairs

LCD Television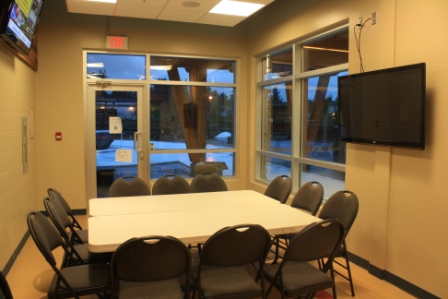 Disclaimer: Information noted on this site is subject to change without notice. Guests are encouraged to contact us to confirm all details to ensure a great experience. Prices shown do not include tax unless otherwise indicated. Information submitted may not be confidential.